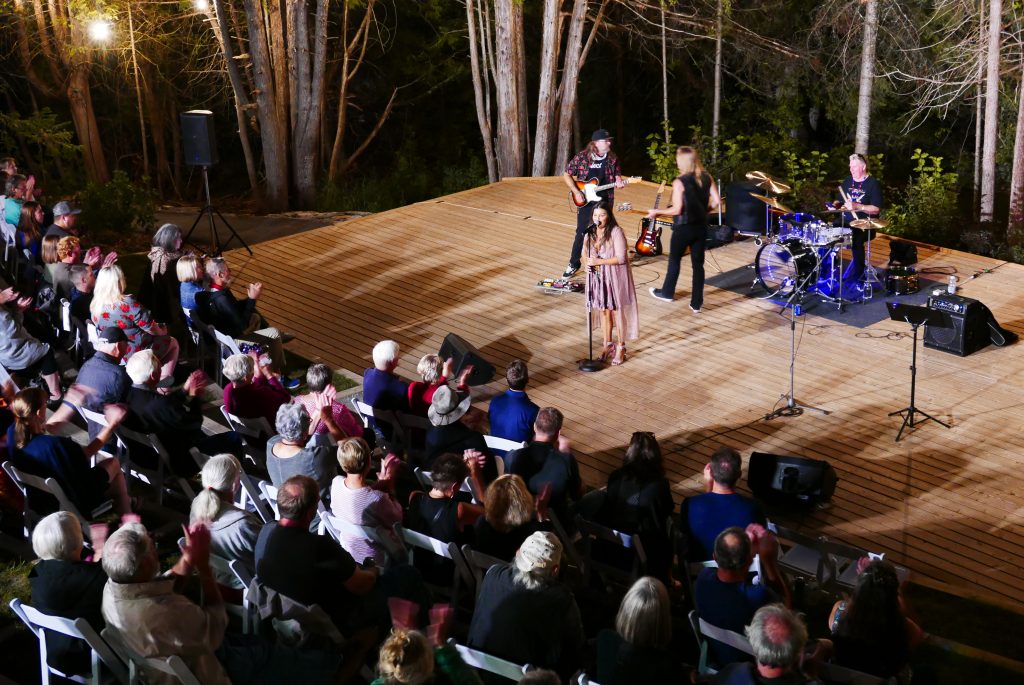 A stunning outdoor amphitheatre – the first-ever in Fenelon Falls – is home to The Grove Theatre, an exciting summer festival of live performance.
Built into the garden grove of the Fenelon Falls Fairgrounds, this spacious venue presents high-quality performing arts staged in an idyllic natural setting. Friends and family can gather to enjoy open-air performances ranging from lively musical theatre to singer-songwriters, Canadian comedy, orchestral concerts, popular plays and a variety of family programming. Experience it all under the stars!
Artists and community members may also rent The Grove Theatre amphitheatre for productions or events.
Find out More! Visit the Grove Theatre website today: https://www.grovetheatre.ca/