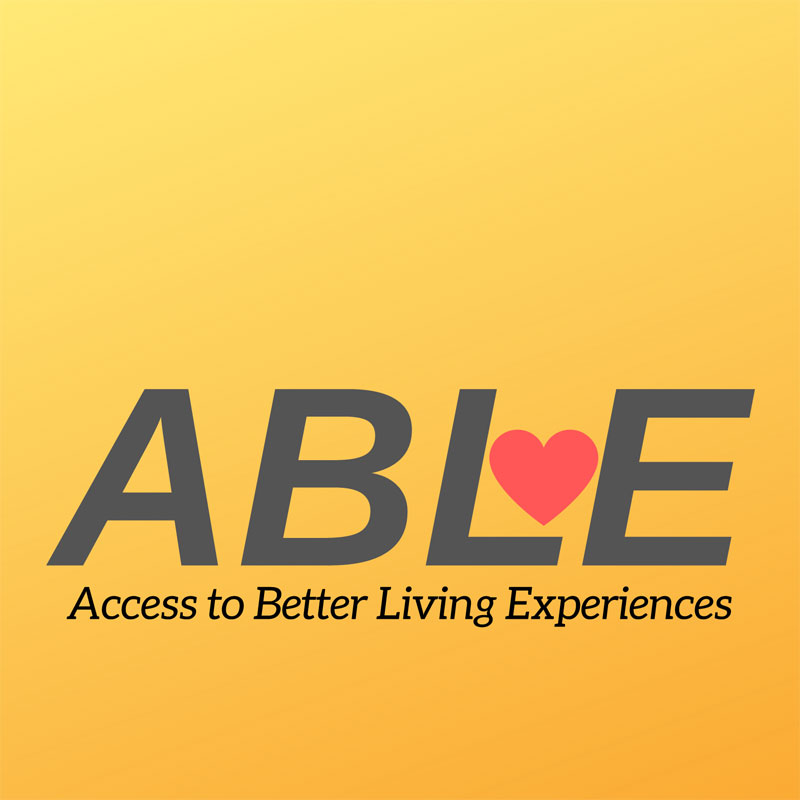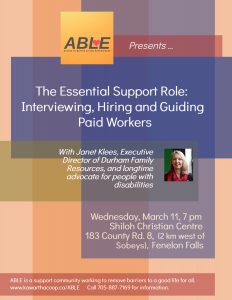 We are excited to offer a special seminar on Wednesday, March 11, with Janet Klees, called
 The Essential Support Role:
Interviewing, Hiring and Guiding Paid Workers
Janet Klees is the Executive Director of Durham Family Resources, and a longtime advocate of building meaningful relationships with people with disabilities in the community. She is also the author of three books about her experience with several families who raised the Rougemount Housing Co-op in Pickering in the 1990s. The Housing Co-op remains a model for inclusion and participation of people with intellectual disabilities in a mixed residential setting.
Janet believes "paid support" is an essential bridging role to relationships. She will share her expertise and unique perspective on practical recruitment strategies; ideas on interviewing; language and the power of how we talk about and introduce people; and how to guide paid supports in their valuable role that is not "paid friendship."
Shiloh Christian Center
183 County Rd 8, Fenelon Falls
Then, on April 8, our guest speaker will be Graeme Treeby of of the Special Needs Planning Group.  With a daughter who has disabilities, Graeme Treeby has spent many years understanding the challenges of financial security that does not interfere with entitlement to ODSP.
Forward your questions in advance to Graeme c/o ABLE (ablefenelon@gmail.com) for answers and discussion tailored to your needs.
What kind of life does your family member
look forward to?
… Probably, like most of us, a life filled with…
opportunities to do what we enjoy and are good at
friends and family who like to spend time with us
having a sense of control in our life
meaningful work and other activities that build a sense of pride
being appreciated and respected for who we are
contributing to our neighbourhood and community
a home that we can invite others to
getting the unique support we need to be all we can be
ABLE is your local vehicle to help make that happen for members of our community with intellectual disabilities.
We are parents, family members and allies working together to remove the barriers to a good life for our loved ones, and to build a more inclusive community for all.
We meet once a month, at St. James Anglican Church parish hall, to learn about one another's hopes and challenges, educate ourselves, hear about "best practices" and successful initiatives in other communities, develop practical strategies to meet local needs, and support one another on this challenging but inspirational journey.
Contact Us:
Diane Engelstad (Co-ordinator)
705-887-7169 (home)
705-886-0505 (cell)
Jim Armstrong (Co-ordinator)
705-887-9755 (home)
905-706-0623 (cell)
Heather Parks (Administrator)
705-878-2824
ablefenelon@gmail.com
Mailing address is:
Box 186, 42 Lindsay Street
Fenelon Falls, K0M1N0